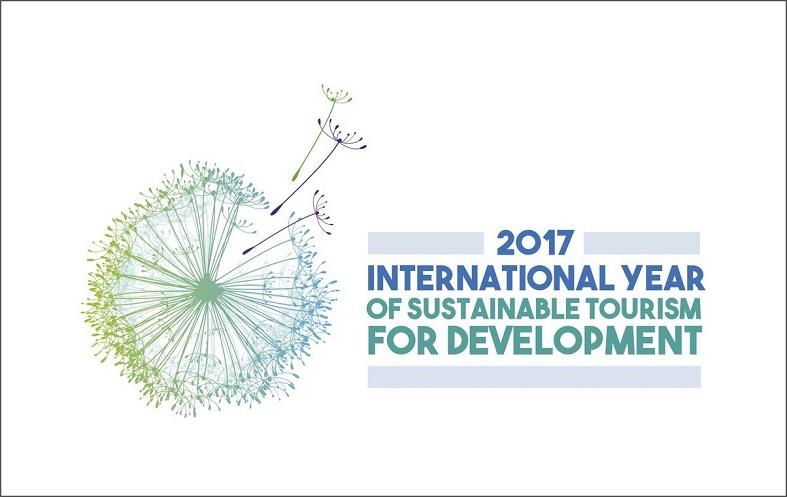 The 2017 UN Year of Sustainable Tourism for Development is almost over. Throughout 2017, sustainable tourism was the topic of dozens of conferences, discussion rounds and workshops. But has the UN Year meet the expectations of leading sustainable tourism professionals – practitioners and academics? To find out, we asked our virtual expert panel the following two questions:
1) Has the UN Year met your expectations?
2) What do you think needs to happen next?
---
Impact
Overall, the majority (60%) of panel respondents have a positive perception towards the impact and results of the 2017 UN Year of Sustainable Tourism for Development (IYST4D), indicating that it has met their expectations (though some noted their expectations were low).
According to those panelists, the IYST4D was particularly successful for providing evidence and major news coverage of how sustainability is intertwined with the tourism sector, which resulted in increased awareness among all tourism stakeholders and their connection with the Sustainable Development Goals (SDGs).
Nevertheless, almost 25% of the respondents feeling overall positively about the IYST4D also acknowledge that they have strong reservations regarding its actual impact and success. Main points of concern include:
Disappointment because of the top-down approach of IYST4D, manifested in a lack of involvement (or relevant presence) of grassroots movements, especially compared to the 2002 International Year of Ecotourism.
Insufficient exploration of the most pressing challenges for the tourism industry in the years ahead, with no clear vision of how to address them.
On the other hand, a considerable number (40%) of the respondents view the results/impact of the IYST4D negatively, indicating that this year's events have not met their expectations. Among the main points of criticism from the panelists with a negative perception:
The "reach" of the campaign, while considered good in the eyes of some respondents, for others continues to be minimal. As one panel member put it, 'preaching to the converted' or highly interested is not enough to get the message about sustainability practices to the broader tourism industry.
While the mainstreaming of sustainability as a central topic for tourism is considered a good sign, the overall policy of "continuous growth" which underpinned the event, did not go unnoticed by some of our panel members. Especially UNWTO's reaction to the issue of overtourism as not being about numbers – while at the same time preaching sustainability – was considered questionable.
---
What needs to happen next
Less talk, more action
Among the most frequent feedback from those not happy with the UN Year is that it has failed to produce clear conclusions which could translate into actions to tackle sustainability issues. Nor has IYST4D led to meaningful strategies which tourism stakeholders could adhere to in order to implement these necessary actions.
In the words of some of our panel respondents:
"It seems that no compromise was adopted and, consequently, it's not clear if and what tourism sustainability agenda we have to fulfill… "
"There was a lot of talk, but little commitment to action."
"Overall, I think there was lots of hype, but very little action or awareness raised."
"I know of no specific impact of this event, either temporary or permanent…"
2018, consequently, has to become the year where the many well-meaning declarations of 2017 have to be transformed into actionable strategies, as one panel member noted.
---
More support for monitoring and measurement tools
Sustainability monitoring and measurement in tourism is – in the eyes of our virtual expert panel – a clear, necessary step for moving forward in tourism, and for being able to tackle issues such as overtourism, social exclusion, insufficient community development and provision of decent working conditions.
Measurement and monitoring could at the very least provide a "structure" for more complex actions and solutions:
"Impacts are difficult to measure during events and commemorations like this one. There are now a lot of declarations, good intentions and even compromises that will need to be measured in the upcoming future. We need basic quantitative indicators that measure how a destination is doing, sustainability-wise, and they should be public."
"Despite good intentions, the cumulative impact is significantly smaller than what is necessary and achievable – sustainable tourism is replete with small organizations and individual consultants, often battling for small-scale and underfunded projects."
The point made above about the fragmented nature of tourism businesses emphasizes the importance to focus on the role of entrepreneurship in sustainable tourism, as discussed in our previous panel session.
---
Climate change
Climate change as urgent topic was not sufficiently addressed or included in this year's UN events, despite being considered one of the most pressing issues facing the sustainability of tourism in the coming years.
Aviation in particular received little mention. As one panel member noted: "the impact of aviation on climate change should be leading in discussions about sustainable tourism development."
Various panel respondents referred to this year's extreme weather events, such as the hurricanes in the Caribbean, which were also discussed at IYST4D conferences. A stronger focus on the resilience of tourism businesses and destinations in the face of extreme weather events should be high on the sustainability agenda in 2018 and beyond.
---
Overtourism
Not surprisingly, overtourism was a frequent topic raised by the panel. Some referred to it positively, pointing out how the industry and IYST4D's participating stakeholders are addressing unsustainable tourism development. Others point to overtourism as a negative indicator for lack of real commitment or actions/strategies to make tourism more sustainable in popular, overcrowding destinations.
One panelist observed that the IYS4D was overshadowed by news on overtourism in cities like Barcelona and Amsterdam.
Perhaps, as another panel member suggested, we should all take destinations which face overtourism issues from our bucket lists.
---
Noteworthy points
Some of our experts propose that future UN campaigns should be extended to two years, instead of just one, so that there is enough time to set real goals and measure impact. Given the scope of the topic of tourism sustainability, the feeling is that one year is barely enough to create the needed impacts and awareness. In the words of one respondent:
"After all, sustainability in tourism cannot be measured in a single year."
Last but not least, a couple of respondents found it intriguing that there seemed to be little relevant discussion or involvement in the IYST4D of topics such as the "new economy" and the "sharing economy" – clearly pointing towards this as an essential focus for future events.
---
The following panelists contributed:
Albert Salman (Netherlands), Antonio Abreu (Portugal), Ariane Janér (Brazil), Brian Mullis (USA), Carole Favre (UK), Fran Hughes (UK), Gianna Moscardo (Australia), Jonathan Tourtellot (USA), Julien Buot (France), Kauahi Ngapora (New Zealand), Kelly Bricker (USA), Mariana Madureira (Brazil), Martha Honey (USA), Masaru Takayama (Japan), Natalia Naranjo (Colombia), Paul Peeters (Netherlands), Philippe Moreau (Portugal), Rachel Dodds (Canada), Rebecca Hawkins (UK), Richard Hammond (UK), Richard Butler (UK), Salli Felton (UK), Steve Noakes (Australia), Tricia Barnett (UK), Vicente Ferreyra Acosta (Mexico).
More about the panel here.
---
Enjoyed this summary of expert views on the impact and success of the 2017 UN Year of Sustainable Tourism for Development, and the way ahead? Share and spread the word!
rxnoprescriptionrxbuyonline.com/nexium.html
buy Pepcid online
Fluoxetine no prescription
2017 UN Year Sustainable Tourism for Development: Thoughts on Impact and Way Ahead