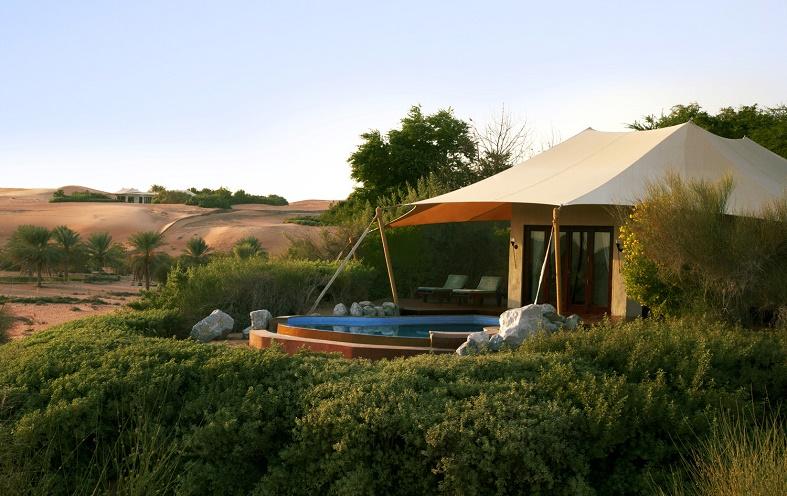 Admittedly Dubai, United Arab Emirates' glittering, booming metropolis, is hardly the first place to search for sustainability leadership or environmental best practice. Too close are its fortunes (still) linked to petroleum and non-renewable energy sources, its most ambitious projects always on the brink to megalomania and hardly conceived with sustainability in mind. Add unbearable heat (which means a requirement for constant air conditioning) plus sand storms, and there you have it: Dubai's perfect sustainability challenge.
Yet, Dubai's leaders aren't blind to the opportunities presented by sustainable practices. One place where Dubai is showcasing its sustainability potential is the Al Maha Luxury Resort & Spa, situated right in the middle of the Dubai Desert Conservation Reserve, one hour drive from downtown Dubai.
Gerhard Erasmus, the resort's Senior Field Guide and sustainability expert, takes us on a tour around the many wildlife conservation and sustainability initiatives.

Gerhard, could you briefly introduce us to the Al Maha Desert Resort?

The Dubai Conservation reserve was established in 2004 with the purpose to reintroduce indigenous fauna into the area, and to protect native plants from the grazing of camels, goats and donkeys. Only 0.2% of the 225 sq. Km (56.250 acres) reserve are developed.
The Al Maha luxury resort, which was opened in March 1999, lies right in the middle of this vast reserve made of dunes, sand, and the odd scrub. Since then, Al Maha, which took two years to build, has become known as Dubai's green jewel.
The resort has 37 Bedouin suites, 2 Royal suites, 2 Emirates suites, and one Presidential suite – that one with its own dining area, private courtyard, private kitchen and servants quarters.
Since when the focus on sustainability at Al Maha resort?

The plan from the beginning was to open an eco-resort in the Middle East. The greatest effect it has had is the reduced carbon footprint, increase in awareness among our staff and guests. The resort blends in with the environment in such a way that impacts on the environment are minimized.
Al Maha has been an eco-resort since 1999. In 2010 Al Maha joined the Starwood'3020 by 20 initiative, pledging to reduce water consumption by 20% and electricity consumption by 30% by the year 2020.
Al Maha also won the Mena Travel Awards in 2013 for best environmental practices.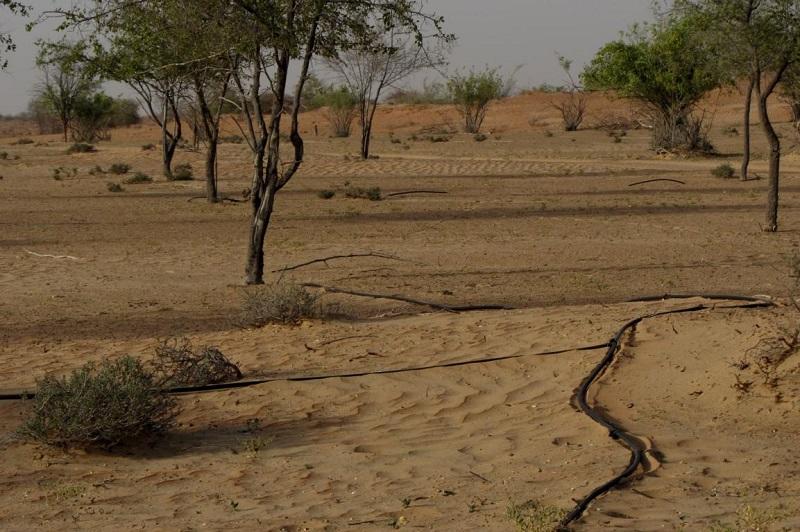 In your view, which are the most exciting sustainability initiatives at the resort?
Turning used cooking oil into bio-diesel. We are in the process of implementing this. Reduction of water and energy consumption in alignment with our goals for 2020. Staff training on how to save water and energy. And our sustainable meeting practices.
Some of the changes we made include switching from fuel operated golf buggies to battery operated to reduce CO2 emissions and switching to LED lighting where possible. We also switch off pool heaters in suites when occupancy is low. Those might sound like small changes, but at a five-star luxury resort, can make quite a difference.
We also returned the desert to its original state by removing grass, which resulted in less water being consumed. Irrigation around the resort is in the form of a drip system. We have a water recycling plant, where we treat our water through reverse osmosis for guests' consumption and then send the used water through the irrigation system. Our water is obtained from three boreholes on our property.
All of the trees visible from the resort have been planted by us, including about 6.000 acacia, sidr and gaff. Irrigated by two waterholes, these trees are not just nice to look at, but also provide welcome shade to the animals, most of which have been donated by Dubai's ruler, Sheikh Mohammed.
Do you have plans to expand on green initiatives in the future?
Yes, we are currently working with a company that can convert all used cooking oil into bio-diesel. We are also working together with a company to implement a complete waste management system for Al Maha.
What about the food?
Food & Beverage is an area with much potential for environmental best practice and sustainability and is taken seriously by our executive chef, David Miras. A key challenge is to source organic, regional produce in quality up to scratch with the resort's five-star standard.
Especially sustainable fishing is a big topic, and we tell our kitchen staff which fish can be caught when, where and at what quantity.
Reducing food waste is another focus. We've recently changed our buffet-style lunch to a la carte. This makes a big difference if you take into account that a five-star buffet is expected to look as plentiful and marvellous to the last guest as it does to the first.
What have been the main benefits of implementing these green initiatives?
Increased sustainability awareness among our staff and guests. With all the initiatives that have been implemented, they realize that even small gestures can make a big difference.
What would be your advice to hotels looking to do the same?
Create awareness among your staff and guests.
Reduce, reuse and recycle as much as you can.
Keep up to date with all the new developments regarding the sustainability within hotels.
Thank you, Gerhard.
More about Al Maha Desert Resort & Spa in Dubai here.
---
T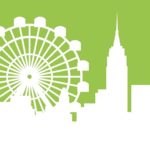 his interview and hotel sustainability leadership example was brought to you by GreenCityTrips.com, the travel blog for eco-smart city travellers and urban explorers.
---
Enjoyed learning about wildlife conservation and sustainability initiatives at the Al Maha Desert Resort in Dubai? Share and spread the word!