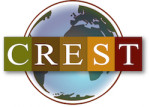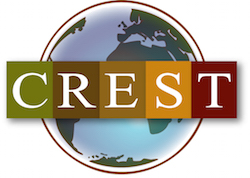 CREST, the Center for Responsible Travel, is a unique nonprofit with the mission to promote responsible tourism policies and practices so that local communities may thrive and steward their cultural resources and biodiversity.
CREST is headquartered in Washington D.C. but with projects all over the world, including research, field work, consultancies, films and conferences.
---
Which topics linked to tourism and sustainability are you most passionate about at CREST?
Certification
Market studies
Cruise tourism
Coastal & marine tourism
Indigenous tourism
Cultural heritage tourism
Ecotourism
Travelers' philanthropy
---
Five hashtags which best describe CREST?
#transformingtravel #buildingbridges #triplebottomline #dynamic #changemakers
---
Who is leading CREST?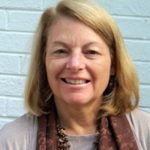 Martha Honey is the cofounder and executive director of the Center for Responsible Travel (CREST). Over the last two decades, Martha has published and lectured widely on ecotourism, Travelers' Philanthropy, cruise and resort tourism, coastal and marine tourism, climate change, and certification issues.
She holds a PhD in African history from the University of Dar es Salaam, Tanzania, and an MA in African American history from Syracuse University. She worked as an international journalist for 20 years, based in East Africa and Central America.
---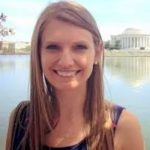 Samantha Hogenson is the managing director of the Center for Responsible Travel. She was one of the first undergraduate students of geotourism at Missouri State University and holds a master of tourism administration from The George Washington University, with an emphasis in sustainable tourism management.
Samantha is an advisor for the Destination Stewardship Center and Bodhi Surf School and is a trained climate reality leader. Samantha resides in Charleston, South Carolina.
---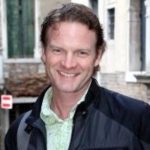 Rich Shea is the director of communications at CREST. A journalist for 20 years, Rich has held many positions during his career. A highlight was being executive editor at Teacher Magazine, nominated for a National Magazine Award in general excellence under his tutelage. Since 2007, Rich has worked solely for nonprofits.
He has co-founded blogs and written and edited blog and social media posts, newsletters, annual reports and case statements. He's also scripted messaging for email and online solicitations, speeches, marketing materials and annual campaigns. Rich joined CREST in July 2017.
---
Advice you'd like to share?
It is critical to bring all stakeholders in a destination (public, private, and civil sector) to the table when working on sustainable tourism projects. It's also important to use a triple bottom line approach, meaning projects must take environmental, socio/cultural, and economic impacts into account to achieve true sustainability.
Finally, take the time to understand current trends when making decisions concerning your destination, business, or project. A great place to start is CREST's annual free report, "The Case for Responsible Travel: Trends & Statistics."
---
Where can we learn more about your sustainable tourism work?
On our website, responsibletravel.org
---
How to engage with CREST?
With a team of 30+ consultants offering a wide range of skill sets, CREST assists governments, policy makers, tourism businesses, nonprofit organizations, and international agencies with finding solutions to critical issues confronting tourism.
We are extremely versatile in the projects we take on, ranging from sustainable tourism plans, destination assessments, sustainable building plans, development of travelers' philanthropy initiatives, research projects to recommend policy and/or best practices, etc.
We also have launched an Academic Affiliates network, which allows us to partner with the best higher-ed minds working in sustainable tourism on research, conferences, internships, etc.
Check out our latest newsletter for examples of our most recent projects. Contact us any time to learn more about how we might work together.