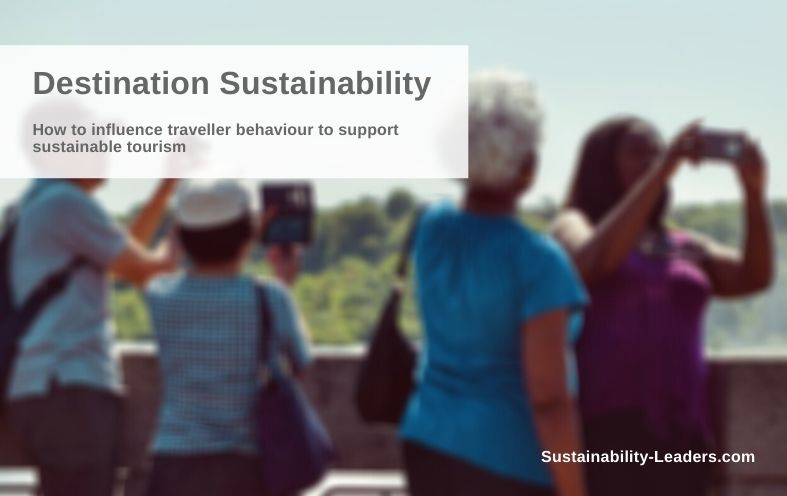 Once borders start to open up after Covid-19, demand for tourism will grow again. Over time, it will likely exceed levels before the pandemic. How can destination managers or marketers help to encourage tourists to slow down, to think about their impacts, and change their behaviour, to support more sustainable tourism?
That's what we asked our panel of sustainable tourism specialists. Below their answers (highlighted respondents are available as consultants or speakers).
Our key takeaways:
Encourage travellers to take longer vacations and to travel during the shoulder seasons, by illustrating how visitors get more value for their time and money, as well as the benefits to the local economy and environment.

Emphasize the charm of staying in local B&Bs and the benefits of eating at local establishments, savouring the local cuisine and experience.

Encourage travellers to make a pledge to be respectful of the natural and cultural heritage of a place, and to be a responsible traveller.

The coronavirus pandemic has led to high levels of awareness and mindfulness regarding how we interact with each other and the need to support communities and local businesses. Refer to this behaviour change in your initiatives and communication efforts aimed at ensuring destination sustainability.
---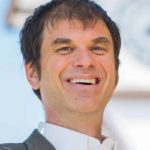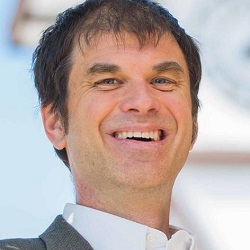 We know that travellers will increasingly demand tourist destinations and businesses that meet more rigorous health, hygiene, and sanitation standards. Slow travel, and small group and private travel experiences are likely going to become much more popular.
So increasingly, destinations need to shift their focus toward the growing market of travellers that will be seeking out less travelled destinations that are free from crowds, perceived to be safe, and that are known to be clean, green, and pristine.
There are myriad tools to support the shift e.g., sustainability strategies, policies, and marketing/messaging; discounts for longer stays and during shoulder seasons; and traveller pledges and codes of conduct.
---
As destinations restart, it is important to remind travellers to travel responsibly when they come back. How? 
We've all become accustomed to calls to support local restaurants with pickup and delivery orders. It doesn't take much to extend this message to encourage visitors to buy locally in the places they visit. This approach keeps money in the host economy and supports economic sustainability.

Remember you are a guest and respect your hosts. This has an added level of importance in the wake of COVID-19, with destination communities cautiously opening up to visitors.

Bring your best behaviors from home. That includes recycling behaviors, concerns for plastics, etc. Going on a trip is no reason to stop protecting our shared environment.
---
I think we could think about a reset – what makes sense for the destinations visited and the type of tourism experiences desired.
There is an opportunity to manage in a different way, through an understanding of visitor use, values, community-level infrastructure, and desired outcomes. There is also a renewed awareness of the importance of localism and we have an opportunity to build upon this awareness.
---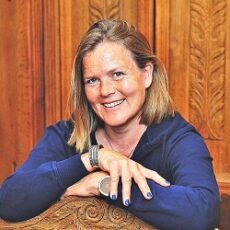 PRÁTTO Consulting d.o.o / Speaker profile
Prepare and promote regions and attractions which are not yet in the focus, including self-driving routes, farmer's markets, etc. If you don't inform people about alternatives, they tend to follow the beaten track. Give them new ideas.

Think about the 'new normal' as a way to solve problems as well. For instance, if you had overcrowded beaches or busloads of people descending on the same spot at the same time – then diffuse the crowd with the new minimum distance rules and also 'time tickets', which would help manage crowds in the long run – for a better experience, safety, and sustainability.       

Prepare and promote shoulder seasons – if everything closes down after the main holiday months, there is little reason to consider alternative travel dates.   

Reward the kind of behaviour that you need – from hosts, service providers, the public, and the visitors. Use technology to support all this!
---
Facing global climate and biodiversity challenges, we are all required to transform tourism.
Less frequent trips but with greater length of stays should be encouraged. Demand-supply calendars should be provided supporting informed bookings. Travel carbon taxation or offsetting schemes should be mandatory with reinvestment in destination sustainability endeavours – these are nothing new, but they must be implemented across the board.
---
Destination managers will need to provide very clear information to visitors about how they can visit – including provisions for health screening, hygiene, and social distancing – before they arrive. This will need to be reinforced during visits, including guidance from staff on-site, signage, and visitor management protocols.
In some destinations – such as spacious protected areas with extensive trail networks to space people out, this may be easier to do than in others.
---
When COVID-19 comes to an end, despite the new normal, people may seek a vacation that can flood tourist areas. To support sustainable tourism, it is important that instead of promoting our destination, we focus on managing our destination. As part of such a strategy, destination managers must tread carefully and adhere to the potentially new guidelines in the post-COVID-19 world.
It is better to be proactive than reactive to this situation – rather than waiting for government interventions, we want to communicate to our guests about reminders of safety, hygiene, and social distancing.
To further encourage tourists to slow down, we could encourage guests to have a longer stay through promotions, lowering room turnover rates, and boosting the destination's profits. Another suggestion is to aggressively promote travelling locally, spurring local staycations to people residing in the area. This could be a perfect solution for people who still fear travelling overseas, but are seeking a respite away from home. This allows locals to get back to work more quickly, boosts the local economy, and lowers the carbon footprint of travelling guests.
Lastly, communication is also vital in such a period, to remind tourists of the new normal we face in our destination and as well as the sustainability impacts of overtourism. Yet, we want to achieve this without jeopardising our business and it is, therefore, extremely important to maintain a positive message while tying in COVID-19 measures.
---
DMOs should tap into the increased awareness of the enhanced environment during lockdown that has received wide publicity and probably experienced by many potential tourists.
Explain and justify how actions that might appear restrictive are designed to benefit the destination for travellers over the longer term.
Promote alternate, off the beaten path location or sub-destinations.
---
I think there will be less demand for long-distance tourism, but the domestic and business tourism will be experiencing a hike. The cost associated with transportation, especially with flights is expected to rise as passengers try to avoid close contact with others, hence higher flight fare.
The behaviour is already being changed, they will be traveling more in a smaller group and intimate like friends and family. So small groups may be more popular than mass tourism where people are allocated seats and rooms due to group size and budget.
The destination should market for families and smaller groups from neighbouring locations.
---
It's important to remember that travel and tourism, as with almost everything, does not happen in a silo. There are multiple other factors at play that will already ensure that guests will be more thoughtful and considerate, certainly about health and safety and their interactions with others.
I don't think that destinations need to encourage guests to change their behaviours, rather they will need to leverage the change that's already happening at home. Leverage the chatter about slowing down, appreciating, and being more thoughtful to include their impact on a place and its community.
---
A staged approach to market access – In our destination (Queensland, Australia), it is most likely that the stages of market access will be local (state/province), then national and later, international. The timelines for each will be different in different jurisdictions.
Have longer stays rather than more numerous shorter stays – Encourage longer length of stay with more competitive 3 night or longer stays, create new activities to make people want to stay longer, change signage/messaging at destinations to encourage more sustainable (and hygienic) behaviours.
---
More about the sustainable tourism expert panel here – including previous sessions and answers to some of the most pressing issues linked to making tourism more sustainable.
Destination Sustainability: How to Influence Traveller Behaviour to Support Sustainable Tourism