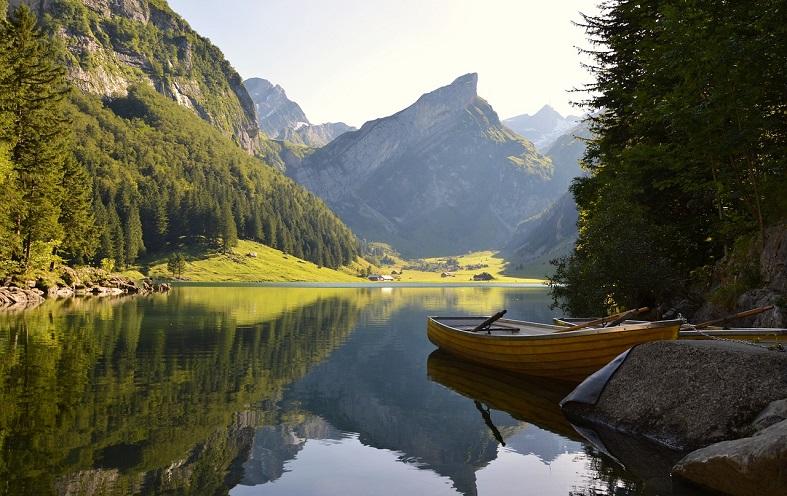 ON TOUR in Switzerland: Swiss sustainable tourism leaders, stories and examples.

Much loved and admired for its natural beauty, Switzerland is a destination high up on wishlists of travellers around the world, especially and increasingly also Asians. But how does the country's popularity as tourism destination affect its sustainability? How are its mountain destinations adapting to the consequences of climate change, such as less snow? And how are Switzerland's hotels and other tourism businesses living up to the high expectations from environmentally conscious travellers?
To get answers to those and other questions, we toured around Switzerland in August and September 2018 and caught up with Swiss tourism leaders and sustainability changemakers.
---
Our thanks to Swiss Youth Hostels, Swiss Travel System and SWISS for facilitating our tour through Switzerland.
---
Martin Nydegger
Martin Nydegger, CEO of Switzerland Tourism, in this first interview of our series with Swiss sustainable tourism leaders and changemakers, highlights the importance of sustainability for the country's image and tourism offer.
Read the interview here
---
Fredi Gmür

Fredi Gmür, CEO of Swiss Youth Hostels tells us why the award-winning organization has made sustainability a core part of its business model, and how it has managed to reduce its energy consumption and carbon footprint.
Read the interview here
---
Lukas Stadtherr
Lukas Stadtherr of SwitzerlandMobility (SchweizMobil) in this interview tells us how the network promotes car-free travel in the country.
Read the interview here
---
Olivier Cheseaux
Olivier Cheseaux, architect and manager of Anakolodge in the Valais region of Switzerland, illustrates how innovative architecture and design can contribute to sustainable buildings and destinations – and the survival of entire villages!
Read the interview here (soon)
---
Benoit Greindl
---
Theo Schnider
---
Urs Wohler