Florian Kaefer started the Sustainability Leaders Project in 2014 with the purpose to share information on sustainable tourism.
As keen traveller with interest in sustainability, he found existing information and good practice case studies linked to tourism sustainability not very accessible, hard to 'digest' and not inspiring.
So, together with his partner Natalia Ferrer Roca, he started visiting hotels and participated in tours to get a 'feel' for the topic.
Over time, they noticed that what their readers valued most was 'behind-the-scenes' access to the personal experiences, stories and reflections of leading tourism professionals and those businesses already successful with their sustainability practices.
The purpose of the Sustainability Leaders Project is therefore to encourage and inspire tourism professionals to embrace sustainability, by facilitating insights and knowledge, and by sharing experiences and stories of leading sustainable tourism thinkers and doers.
---
What's special about the Sustainability Leaders Project?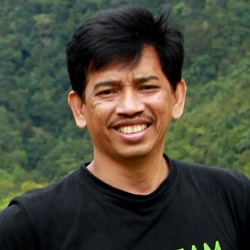 "Simple and inspiring. Stories from inspiring people are very important. Considering all the negative events and actions in the world, we need to make people understand that there are still people with integrity and high spirits in keeping the world in good shape and harmony. I think it is our responsibility to spread news about these people to the global society; to inspire people to do the same in their own league, no matter how small it is."
Ary Suhandi, Indonesia
---
Want to get involved? Current volunteering opportunities here