"To give a platform to anyone who is contributing to more sustainable and more flourishing destinations is very valuable. Every new vision which contributes to a better industry and a better world, needs pioneers. The Sustainability Leaders Projects inspires and broadens the network of engaged people."
Peter de Wilde, CEO VisitFlanders
---
Sustainable tourism champions
Meet world's sustainable tourism leaders: read their stories, join us in celebrating their success and learn from their experiences. Be inspired!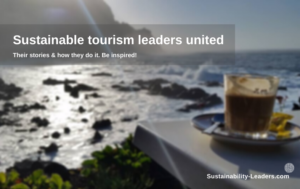 Sustainable tourism changemakers from around the world tell their story and share how they make travel and tourism more sustainable. A unique collection of interview portraits, full of inspiration and hands-on advice.
Tourism businesses championing sustainability: owners and managers of hotels and tour companies illustrate how they have achieved sustainability in their day to day business and operations; their visions, ambitions and challenges.
Destinations: how to develop, market and manage destinations in accordance with sustainability criteria? Which destinations are leaders in implementing sustainability practices? In partnership with The Place Brand Observer.
---
Sustainable tourism insights & advice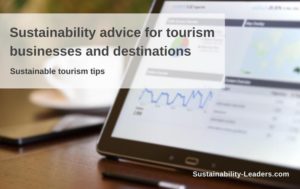 The call for sustainability is becoming louder everywhere, especially in travel & tourism. But how to "do" it, how to achieve sustainability?
Every couple of months, we convene our virtual panel of leading tourism sustainability specialists from around the world to answer questions such as:
Why do we need to focus on sustainability in tourism?
How can tourism businesses and destinations become more sustainable?
Which are the challenges and hurdles?
Which industry trends to be aware of?
Find answers in our sustainable tourism knowledge hub.
---
Let's connect!
Join our thriving and highly engaged communities of professionals on LinkedIn, Facebook, Instagram or Twitter!