Welcome to Barcelona sustainability leadership stories and examples.
Barcelona is a destination which needs little introduction, thanks to its international fame. Situated in the northeast of Spain on the shores of the Mediterranean Sea, the capital of Catalonia entered the world stage as the host of the 1992 Olympic Games, which is when its tourism success story began.
In recent years, Barcelona has been increasingly suffering from overcrowded public spaces and disgruntled residents, due to its success as a tourist destination. Faced with those challenges, Barcelona's destination managers and marketers, together with the City Council are on a mission to find solutions and to promote tourism that is more responsible and sustainable.
Below the stories of professionals who are helping Barcelona in its transition towards a socially and ecologically sustainable city and destination.
---
How Barcelona is championing sustainability
Barcelona Tourism has become a leading institution and point of reference with regard to smart destination management and -development, aimed at improving the quality of life of its residents while making sure visitors can still have a good time.
---
Barcelona's sustainability changemakers
Who is leading sustainability efforts in Barcelona, making and keeping it attractive as a city and destination? Below are our interviews with some of the city's sustainability champions and changemakers.
---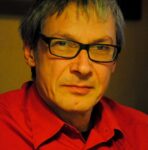 Xavier Suñol Ferrer on Barcelona's approach to tourism and sustainability
Head of Strategic Projects at Barcelona City Council's Tourism Department, Xavier discusses the problem of overtourism where the touristic activity is heavily concentrated in specific neighborhoods. He shares how, to resolve the issue, the city has developed a sustainable tourism model that goes beyond measuring visitor numbers and aims to improve the quality of life for its residents.
Read the interview here.
---
Mayra Nieto on sustainability strategies at Park Güell
How to manage millions of annual visitors to one of Barcelona's iconic cultural sites and yet preserve its cultural heritage? Mayra shares some of the regulations established by Park Guell to promote culture in a sustainable way and guarantee not only the quality of the tourists' visit but also accessibility of the park for neighbors and citizens.
Read the interview here.
---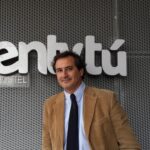 Ignasi Uñó Pérez on the sustainability initiatives at Twentytú Hi-tech Hostel
CEO and Co-Founder of Twentytú Hi-tech Hostel Barcelona, Ignasi talks about the role which technology plays in achieving energy efficiency and the collective effort needed by guests, locals, suppliers, and staff to master the journey toward more sustainable tourism.
Read the interview here.
---
Our thanks to Barcelona Turisme for supporting our coverage of Barcelona's sustainability champions and changemakers.
---
Curious how cities, regions and countries in other parts of the world approach sustainability? Visit our leading sustainable destinations section for additional stories and good practice examples!