ON TOUR in Parc Ela, Switzerland: sustainable tourism champion in Alpine wonderland

Switzerland is much liked and well known as a country and destination which offers spectacular natural landscapes and alpine experiences. Following our series of interviews with Swiss sustainable tourism champions last year, we are back in Switzerland this summer to get to know more destinations, and to hear and share the stories of individuals working long hours to preserve the country's natural assets and making sure the destination will continue to be known and loved for its touristic infrastructure and experiences.
Switzerland's largest regional nature park, Parc Ela in Graubünden, is one of the destinations now firmly committed to promoting sustainable tourism and responsible travel. Curious about Parc Ela's approach, we followed an invitation to get to know the alpine destination over a weekend in July.
During those days, we stayed at Kesch Alpine Hut, where Reto Barblan gave us a warm welcome, enjoyed a tranquil breakfast at the family-friendly Hotel Garni Albula in Bergün, sat down with Christoph Steiner, manager of the historic hotel Kurhaus Bergün, and admired the spectacular views of the UNESCO World Heritage Albula line – courtesy of Rhaetian Railway.
And we invited Dieter Müller, managing director of Parc Ela DMO, to tell us about the destination's sustainable tourism strategies, challenges and ambitions. Here the interview.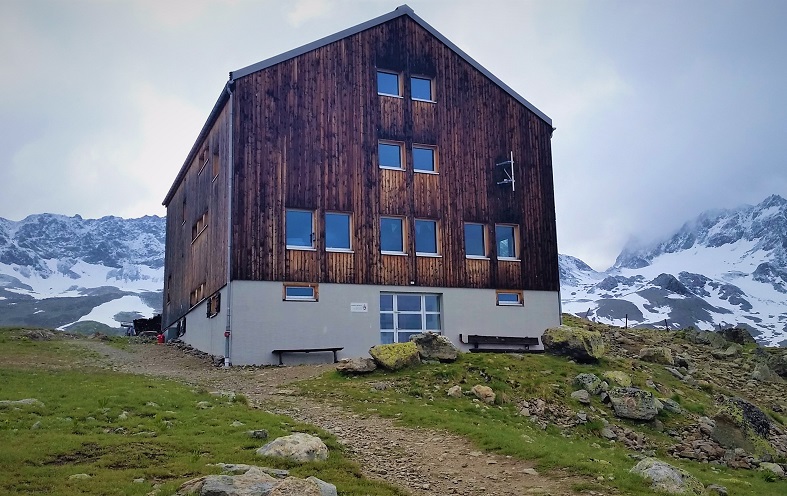 Snapshot on arrival, of Keschhütte, one of the sustainability jewels of destination Parc Ela in Switzerland.
---
Looking for inspiration? Here all pioneering, innovative destinations visited by the team so far.