Much loved and admired for its natural beauty, Slovenia as a destination has become a mecca for outdoor lovers and adventure travelers. Its capital, Ljubljana, is widely regarded as a role model for urban sustainable development, not least thanks to its car-free inner city which brought urban life back to the center. While some destinations in Slovenia, like Podčetrtek, are well established, others – such as Bela Krajina and Kočevsko in the south – are just starting to develop their unique positioning.
But what exactly are the challenges of building and managing a sustainable tourism business – for example an eco-farm – or a destination? Who are the changemakers – professionals going the extra mile? And what role do tour guides play, as agents for change?
To get answers to those and other questions, we caught up with Slovenian tourism leaders and sustainability changemakers.
---
With thanks to the Slovenian Tourist Board for financially supporting and facilitating our interviews with the country's leading entrepreneurs and champions of tourism sustainability.
---
How Slovenian tourism businesses and destinations are championing sustainability:
Slovenia has devoted itself to tackling sustainability issues systematically and strategically, uniting destinations and tourism providers through the Green Scheme of Slovenian Tourism tool and certification programme.

A good understanding of the modern-day traveler's desire for a healthy, sustainable lifestyle and visitor experience helped Slovenia to promote responsible travel practices early on in its tourism strategies.

Slovenia's positioning as a green, boutique destination for 5-star experiences is not just aimed at increasing revenue from inbound tourism but also seeks to distribute travelers more evenly across seasons and its regions.

Slovenia actively communicates its sustainability ambitions and initiatives, having recognized those as a key strategic advantage.

There is a concerted effort at the national and local levels to make sustainable tourism one of the basic economic pillars in Slovenia, actively involving destinations, suppliers, and local stakeholders.

The potential issue of overtourism in Slovenia's capital Ljubljana is prevented by strengthening the appeal of surrounding towns with new sights and thematic products.
Sought-after alpine destination, the Soča Valley works towards sustainability by attracting the right investors, as well as investing in product and brand development, destination management, improvement in transport infrastructure, and the quality of services to be enjoyed in the valley.
G-Guides trains tour guides on sustainable and responsible tourism with the objective to encourage those to be promoters of responsible tourism, accelerators of local economic development, cultural brokers, and educators.
Responsible accommodation provider Urška Tourist Farm is Slovenia's first certified organic farm stay, with 80% of the food served being grown on the farm. 

Striking a balance between under- and overtourism among regions with Slovenia is a challenge.
---
Slovenia's sustainable tourism changemakers
Who is leading sustainability efforts in Slovenia, making, and keeping it attractive as a tourist destination? Below are our interviews with some of the country's responsible tourism champions and changemakers.
---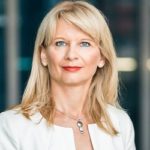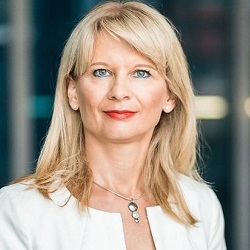 Maja Pak on Slovenia's destination marketing and sustainability strategies
Maja, the Director of the Slovenian Tourist Board, illustrates the importance of sustainability and the initiatives which the country has undertaken to protect its natural heritage as the destination's main competitive advantage. Ms. Pak outlines the benefits of the Green Scheme of Slovenian Tourism and other tools in place to help businesses and destinations within Slovenia to jointly gain and maintain tourism sustainability.
Read the interview here
---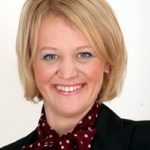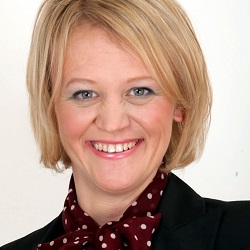 Jana Apih on effectively communicating sustainability and avoiding greenwashing

As the Managing Director at GoodPlace, Jana has much to share about the importance of good communication, and how destinations can share their "green" stories without succumbing to greenwashing. She also discusses how the Slovenia Green program is supporting the country's sustainable tourism strategy and how Ljubljana proactively deals with the threat of overtourism.
Read the interview here
---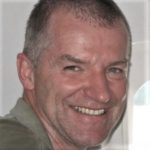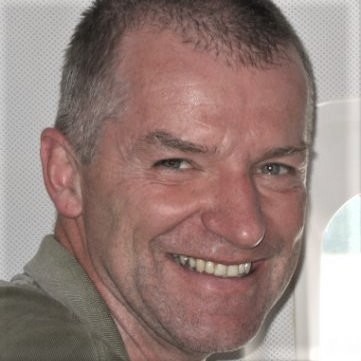 Janko Humar on Soča Valley's tourism marketing and destination management approach

As the Managing Director of the Soča Valley Tourism Board, Janko discusses the sustainability challenges which the alpine destination faces, such as insufficient transport infrastructure, seasonality, lack of investment, as well as unsustainable and irresponsible tourism practices by some of the tour operators in the valley. He also identifies the changing weather pattern and especially less snow as a major concern for the economic sustainability of the skiing destination.
Read the interview here
---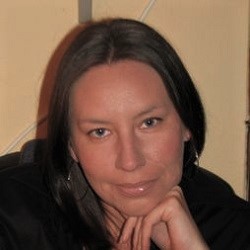 Maja Čampelj on the importance of tour guides as responsible tourism facilitators
Realizing the communication power that tour guides possess, Maja set up G-Guides, a private school for tourist guides focused on promoting responsible tourism through guides. Here she shares more about the initiative, which was recently recognized by the UNWTO as a laudable contribution to sustainable tourism and the SDGs.
Read the interview here
---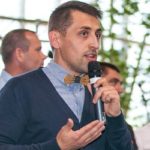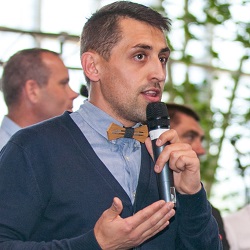 Boštjan Misja on destination sustainability challenges and successes in Podčetrtek
As Director of Tourism at the municipality of Podčetrtek at the very eastern side of Slovenia, Boštjan is the person to go to for updates on the latest developments happening in this popular destination at the Croatian border. We caught up with Boštjan to find out how Podčetrtek has become the award-winning green destination it is today.
Read the interview here
---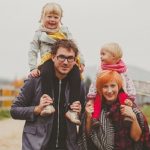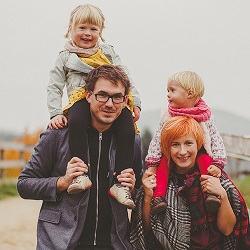 Urška Planinšek on offering sustainable rural wellness tourism at Urška Organic Farm
Being the first tourist farm in Slovenia with a sustainability certification from the EU, Urška Tourist Farm's core objective is responsible tourism offered through this traditional yet unique rural accommodation. Prioritising sustainability over profits, Urška's farm has only seven rooms and serves its guests with a select range of exquisite dishes in the spirit of the farm-to-table concept.
Read the interview here
---
Tanja Mihalič on the history of green tourism and sustainability research in Slovenia

Join us as we sit down with Slovenia's leading sustainable tourism researcher to hear about why the destination moved from the term 'sustainable tourism' to 'green tourism'. Professor at the University of Ljubljana, Tanja illustrates how the right choice of words can make a world of difference in kickstarting a discussion and generating awareness about sustainability.
Read the interview here
---
Our thanks to the Slovenian Tourist Board for supporting our series of interviews with Slovenia's sustainable tourism leaders, champions, and changemakers.
---
Did you enjoy our series of interview portraits with sustainable tourism champions and changemakers in Slovenia? Thanks for sharing!
Curious how destinations in other parts of the world approach sustainability? Visit our leading sustainable destinations section for additional stories and good practice examples!