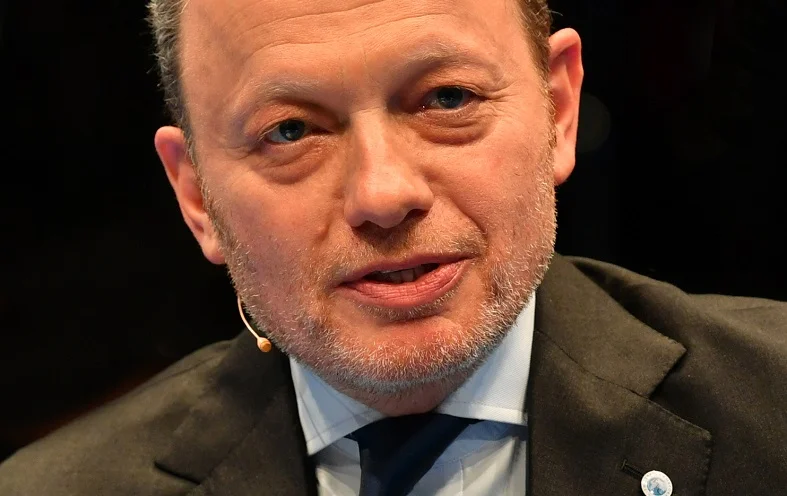 One of the fascinating things about the Sustainability Leaders United is how diverse the profiles are of professionals who are nominated for our series of interview portraits. It might be a travel business owner or a rural community leader one day, and an executive of a large corporation another, with the occasional academic and consultant in-between. Professionals spread across the globe, for whom our interviews might be the easiest – if not the only – way to learn from each other.

Today we'd like to introduce you to Brett Tollman, CEO of the family-owned The Travel Corporation (TTC). In the interview, Brett discusses the role of sustainability in travel, how we might emerge from the current coronavirus crisis, and how the TTC's TreadRight Foundation connects the dots between creating inspiring travel experiences and supporting destination communities.
---
Brett, you are an industry veteran with three decades of experience in the leisure travel industry. How has your journey been so far?
For the past three decades, it has been an incredible privilege working in our constantly evolving and dynamic industry. As the Chief Executive of the Travel Corporation (TTC), we are a fourth-generation family owned and run business. We are driven by service and we put the guest at the heart of everything we do.
One of my most fulfilling endeavours has been creating our not-for-profit TreadRight Foundation in 2008. I continue to fully support and engage with various tourism organizations, including as an executive member of the World Travel and Tourism Council (WTTC) and an associate member of the World Tourism Organization (UNWTO).
In 2017, TTC was also a Diamond Sponsor for the United Nations' International Year of Sustainable Tourism for Development.
TTC is celebrating its 100th anniversary this year. How do you think has the industry evolved over the past century?
Travel has become a global force for good. WTTC acknowledged that in 2018, tourism contributed $8.8 trillion to the global economy and contributed 319 million jobs to the world economy.
Travellers are now more interested in conscious and sustainable travel. They are seeking immersive and local experiences. We are committed to working on the UNWTO's 17 Sustainable Development Goals (SDG's), including supporting more women's empowerment and WE Charity projects around the world, helping to protect endangered wildlife initiatives, and eliminating single-use plastics.
With the current global pandemic crisis, I think it will be fascinating to see how both consumer behavior and the industry change over the next decade. There will likely be many changes, as we've seen over the past century, where leisure and business travel exploded in volume and diversity.
Just imagine, only 25 million people travelled internationally in 1950, and that number exploded to 1.5 billion less than 70 years later.
With 50+ projects worldwide helping local communities, protecting wildlife and the environment – what is the future vision of the TreadRight Foundation?
TreadRight's vision is simple, it's to Make Travel Matter. What's important, and where we see our greatest opportunity for impact is the way in which each of our core business functions interpret that vision. That means:
how we build experiences for our 42 travel brands,
how we support the destinations we travel to through our operations team,
how we tell stories to educate our guests and trade partners about how we should behave while travelling.
How do you implement and scale sustainability initiatives across 42 brands under the TTC umbrella?
TreadRight projects are identified in partnership with the product and experience teams at each of our travel brands, including Trafalgar, Contiki, Insight Vacations & Luxury Gold.
Our TreadRight team, based in Toronto, coordinate with our brand teams to identify projects that fall into our three pillars of Planet, People and Wildlife and, in addition to offering an opportunity for guests to interact, experience and learn, which is critical.
We have scaled sustainability within our business, having been on this path for over a dozen years. So, all of our team understand and embrace our vision and our sustainability initiatives. These have included reducing our carbon footprint within our offices by installing solar and other investments, eliminating all unnecessary single-use plastics, and working with third parties to get them involved on a sustainable footprint journey as well.
In one of your interviews with Skift, you mention that the younger demographic are not as committed to sustainability as previously thought. How can companies such as TTC encourage them to travel responsibly?
I believe that there is a clear intention on behalf of the youth market to choose responsible businesses. However, we lack the evidence that actual purchasing decisions are being influenced by questions of sustainability.
That said, it's unrealistic that any market can fully appreciate the intricacies and potential impacts of all industries, tourism included. That's why we feel it is our responsibility to explain the impacts of our business, how we are addressing them and what their choices are.
In your recent interview with Forbes you stress that each company within TTC has a Head of Sustainability. What are the benefits of creating such a role in senior management?
At the TTC level, we have a Chief TreadRight & Sustainability Officer, who is a member of our global Executive Committee. This role sets the direction on sustainability at the group level and works personally with each brand head to interpret and integrate our direction at a brand level.
This role is critical in a number of ways; it's a clear indicator to all existing and new team members the level of commitment and the value that we at TTC place on sustainability.
From a progress perspective, it also ensures accountability and provides me with a clear and direct link on our progress and efforts.
Ownership on sustainability must extend far beyond marketing teams in 2020.
Which of your sustainability initiatives across TTC could be easily replicated in other destinations or by other businesses?
The setup and integration of our TreadRight Foundation is certainly unique, however the guidance and leadership that it takes on all matters of corporate social responsibility is not.
Our TreadRight team has evolved to a point where it oversees TTC's CSR strategy, entitled How We TreadRight as well as our foundation's funding efforts.
Other destinations and businesses can absolutely set themselves goals that directly address the areas of their business where they can make a material impact, ideally against the Sustainable Development Goals.
The UN Sustainable Development Goals have quickly become the language of sustainability, certainly for the business community, and we've embraced them at TTC.
Is there any initiative you'd like to highlight?
One to highlight would be Iraq al Amir. This is a great example of a private business working with government, other tourism organizations and local NGO's to get projects realized and underway.
I highly commend the Jordanian Tourist Board, Tourism Cares, and the founder of Baraka (Muna Haddad) for helping us bring this project to fruition, as well as help maintain its continuity.
What challenges should DMOs foresee and prepare for over the next few years, as the number of tourists (post COVID-19) is likely to continue to rise?
COVID-19 will pass, travel will endure, and DMO's should be focused on protecting the fabric of what makes their community unique and set KPI's that go beyond arrival numbers.
From where we stand, many DMO's have limited interaction with the travel trade, who have a considerable opportunity to encourage greater sustainability within our industry.
Travel is coming to a standstill due to travel restrictions related to the Coronavirus outbreak. How can tourism businesses and destinations prepare for such crises?

Our vibrant travel and tourism industry is extremely resilient, which we have demonstrated during past global crises including SARS, Ebola, MERS and unfortunate terrorism attacks.
Tourism businesses and destinations can prepare for such crises with continued cooperation and engaged international dialogue. After the travel restrictions are lifted globally in collaboration with the World Health Organization (WHO), we are fully committed and united to support the recovery across our 39 offices worldwide.
It is difficult to know at this time what will be the fallout and the changes that will come from this global pandemic crisis. I don't think anyone could have anticipated – not to mention prepared for – this global shutdown. Like all other companies in our great industry, we have been deeply and significantly affected.
It is so upsetting to see how many people have been affected across the world by this crisis and the shutdown. We have responded by trying to keep as many of our team employed as possible, by remaining positive and optimistic while dealing with the issues as responsibly and as timely as possible. We are also planning what to do when this is over, and to ensure we are more responsible and ready to do the right thing once this is over.
Imagine you could turn back time and start all over again. Knowing what you know now about business, travel and sustainability, what would you do differently?
What I would do differently is to make TreadRight and its core principles a foundation of our company from day one. But otherwise I wouldn't do anything differently, frankly. I do believe, fundamentally, that one has to do well in business in order to do good in the world.
Thank you, Brett.
Connect with Brett Tollman on Instagram, Twitter or LinkedIn.
---
Enjoyed our interview with Brett Tollman on sustainability at The Travel Company and how the TreadRight Foundation is combining corporate social responsibility with sustainable development, leading to better travel experiences? Thanks for sharing!