Sustainable tourism consultants recommended by the Sustainability Leaders Project are a small list of hand-picked advisors who are well respected among the community and whom we have interviewed as part of our champions and change-maker series.
You are looking for someone to help your business or destination become more sustainable (competitive, resilient)? Some consultancies support our work and in exchange are featured here. Others are no current supporters but are doing great work. If you'd like us to introduce you to someone in your area, please get in touch.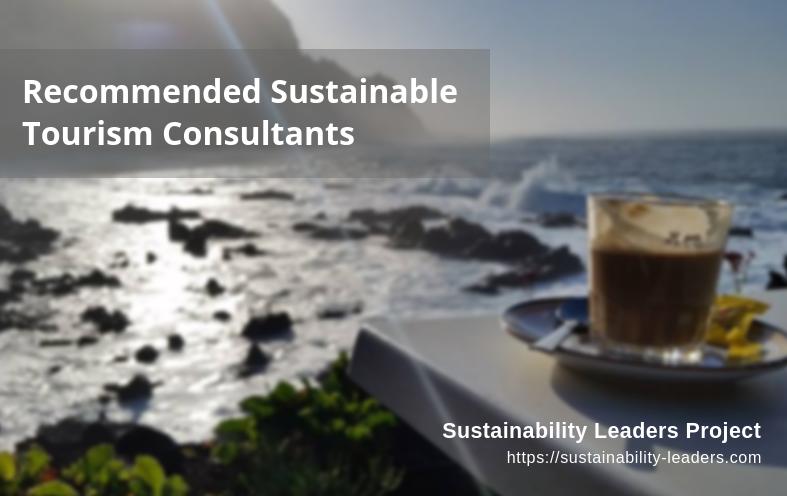 ---
Recommended sustainable tourism advisors
Here our list of recommended consultants – all specialists with experience in sustainable development and management of tourism businesses and destinations.
You'd like us to introduce you to a consultant? Please write us, including details on what exactly you need or are looking for. We are happy to help.
---
Featured consultants
PRÁTTO Consulting in Montenegro are specialists in destination management, accountability, cooperation & communication, community- and nature-based development, wildlife conservation, adventure travel, smart solutions and digitalization.
Founded and directed by Kirsi Hyvaerinnen | LinkedIn | Company website
---

GoodPlace is a non-profit institute based in Ljubljana, Slovenia, which offers a creative environment for developing innovative solutions and tools. Its focus is on the sustainability management of travel experiences, businesses and destinations in Slovenia and the wider SEE region.
Founded and managed by Jana Apih | LinkedIn | Company website
---
You need assistance with sustainability and would like us to help you find a suitable consultant? You'd like your consultancy to be featured? We'd love to hear from you.