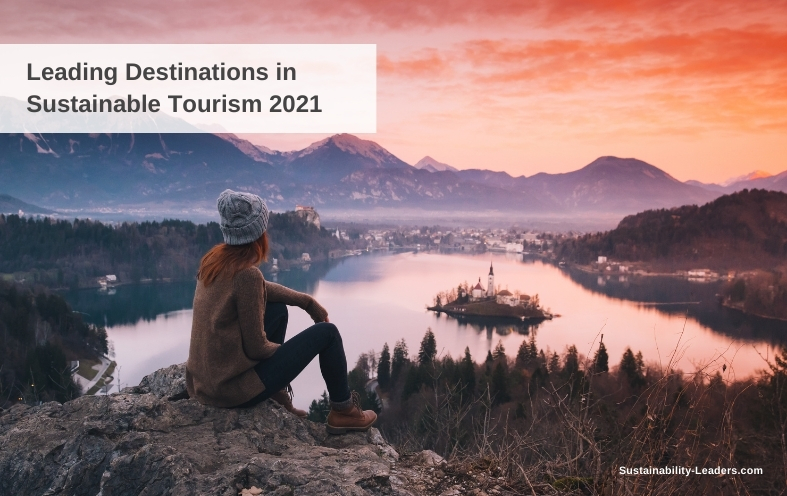 The coronavirus pandemic has been a much-needed wake-up call for the tourism industry to implement sustainability measures. While the present scenario has motivated destinations to consider sustainability in their core objectives, there have been many that have adopted and reaping the benefits of responsible tourism even during tough times, like the current scenario with restricted travel.
We asked our panel of sustainable tourism specialists which destinations deserve special recognition for their sustainability efforts this year. Below the answers (highlighted respondents are available as consultants or speakers).
---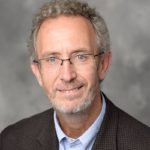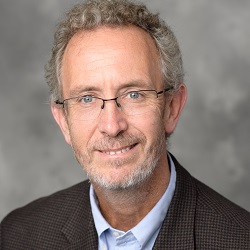 Interview | Speaker profile
It is exciting to see national programs making a real impact in their countries. The Slovenian program is a great example of how an NTO can support the adoption of sustainable tourism practices through the tourism system. The New Zealand commitment to GSTC principles through the highly regarded Qualmark program is great news. Finally, Ecotourism Australia's new destination program is making a national impact in Australia.
I am also thrilled to see the emergence of programs in the US. The work being done in Jackson Wyoming is a testimony to the commitment and tenacity of a small group of changemakers, including Tim O'Donoghue.
---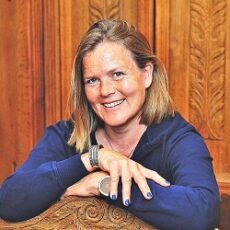 PRÁTTO Consulting d.o.o | Interview | Speaker profile
All the ones that are rather at the beginning of a challenging process and don't give up to the slavery of volume or other difficult circumstances that come on top of the pandemic (job insecurity, political change, and the fact that work with local communities is harder to organise).
In Montenegro, I'd like to mention:
Tivat – our pilot in the Green Destinations development and monitoring process, already a nominee in the yearly awards at the ITB. It is a great example for other municipalities for the why and the how.
Ulcinj – especially the local community engagement, see #SaveSalina #ForSalt, #ForBirds and #ForPeople
The northern region of Bjelasica, Komovi and Prokletije for its continuous hands-on work for the rural communities in the mountains
Also, those destinations started with a change in their old ways of working and measuring success. The 'Doughnut' model of Amsterdam is an interesting example to follow in the coming years.
---
Interview | Speaker profile
Machu Picchu in Peru is an interesting destination which, amidst these challenging times, has plans to seek carbon neutrality. Rather than bouncing back, key stakeholders of Machu Picchu – a World Heritage Site, embrace climate action in bouncing forward with eyes set on sustainability commitments. 
Peru is a biodiversity-rich country made up of various geographical areas from the Andes mountains to the oceanfront and a large section of the Amazon rainforest. One of tourism's goal is to decouple its development from ever-increasing carbon emissions. To do so, the destination is tackling climate change mitigation on three fronts:
The destination uses science-based targets to meet the goals as set in the Paris Agreement

The private sector, all along the tourism value chain, commits to greater efficiency and mitigation actions

The travellers are called to action via carbon compensation towards ecosystem restoration
At this stage, an alliance of stakeholders was put in place to drive the carbon neutrality plans forward with a planned reduction of 45% by 2030 and carbon neutrality by 2050. Multiple actions are already in the process such as investment in waste management technologies for example.
In December 2020, the UNWTO published further information here: Machu Picchu: The First Carbon Neutral Wonder of the World, which was then followed up with a webinar on Building Tourism Back Better – The Case of Peru which further detailed the multi-stakeholder commitment towards making the Inca citadel of Machu Picchu in Peru a carbon-neutral tourist destination.
---
Interview
I have really seen many more destinations than ever committing to our G.R.E.E.N. values in tourism, also sharing their best success stories. Really, I'd like to celebrate all those that have been selected in the 2020 Sustainable Top 100. Special recognition for those in Estonia, Brazil and Japan!
---
The city of Copenhagen is known and recognised as a green, sustainable and resilient city. It has maintained its commitment to sustainability during this pandemic. Even greater use of bicycles as a public transport alternative, more commitment from hoteliers towards adopting eco-friendly initiatives and growth in accommodations tucked in nature.
The city of Doha, which will host the 2022 FIFA World Cup, has set up a green hotel programme for this global event and a dedicated governance body has been created to raise awareness, support and label the establishments involved.
The city of Rotterdam, a cycling paradise, continued to initiate sustainable actions involving the local population during this pandemic. Several initiatives have been implemented in particular the 'A Thousand Green Facades' which aims to create micro gardens along the facades of the city by the residents themselves.
---
Interview
Various initiatives operate in the Kgalagadi Transfrontier Park to provide food parcels for the most vulnerable families. Through the TransFrontier Parks Destinations Foundation, !Xaus Lodge has been assisting the crafting families who work at and rely on, the lodge and its guests for their livelihoods.
Maasai Mara Community Conservancies, Kenya, receive around USD 7.5 million per year in lease fees from tourism partners, benefiting 14,500 landowners and 116,000 community members. The Mara Triangle has been raising funds to keep on supporting conservation efforts to reduce wildlife crime, including maintaining patrols and monitoring while tourists are away.
The Ol Petjeja Conservancy in Kenya, through its Art of Survival fund, has organized an art competition that people pay to enter and can win a fully paid trip to the conservancy once the pandemic is over.
---
Interview
Scotland and New Zealand
---
Interview
Most Australian destinations are focused on COVID-19 safety and supporting tourism businesses through various border closures and restrictions. As visitor numbers have remained low for much of 2020, sustainability pressures have decreased so no real need within Australia to focus on that. But it doesn't mean that it has been abandoned, it's just not been the centre of attention.
---
Interview
Singapore has continued its push for sustainability both at the government and grass-roots levels.
---
I think New Zealand has maintained a strong commitment to sustainability. Whilst they have been less affected by COVID-19 deaths and lockdowns than other destinations, closing their borders to international visitors has had massive impacts on their tourism industry which they seem to have responded to in an innovative and sustainably-focused way.

---
Interview
In Slovenia, we are proud that 55 destinations have joined our programme for the development of sustainable tourism, the Green Scheme of Slovenian Tourism (GSST). This year, many of them managed to keep or gain the Slovenia Green Destination Gold label (which awards excellence in sustainable destination management), despite very hard circumstances, which proves that even in these difficult times, destinations are viewing sustainability as one of their priorities.
Among these destinations are Kočevsko, Vipava, Podčetrtek, the valley Logarska Dolina and Rogla-Pohorje. During the first wave of the pandemic, in spring, many destinations started to adapt their tourism offer and worked very hard to help local tourism businesses, especially smaller ones that specialize in local gastronomy and hand-made products. One destination was Brda with their project 'Brda Cherry in Every Home', which connected local producers and helped them sell their products on the Slovenian market, despite the pandemic.
---
Interview
In my view, this goes to five destinations in Japan that are newly recognized by the Green Destinations TOP 100 2020 program, which I personally engaged with. From North to South:
Niseko Town (Hokkaido)
Shirakawa Village (Gifu)
Miura Peninsula (Kanagawa)
Kyoto city (Kyoto)
Okinawa prefecture (Okinawa)
---
Interview
It has been difficult times for tourism all over the world. Nevertheless, the destinations and initiatives that face sustainability issues with courage and good disposition continued their efforts during the pandemic.
On the one hand, the Otun-Quimbaya Fauna and Flora Sanctuary in Colombia have been for three years in a row the Top 100 of Green Destinations. The sanctuary continued its journey towards sustainability with a coordinated work between National Parks and Yarumo Blanco Community-based Association. Some aspects that they have been working on are:
Implementation of measures to limit capacity

Environmental education at the local level

Local provisions and local employment

Recycling

No single plastic use

 
On the other hand, Chelenko ZOIT (Touristic Zone) in Chile, a while ago assessed by GSTC at a destination level, has a strong commitment towards sustainability. Even so, the declaration of the Touristic Zone is a public initiative, private commitment and participation are essential.
Chelenko Redponsable is a cooperative of enterprises supported by the public administration that is leading different processes in the region. One of the main topics addressed was water quality: treatment plants, water pollution, etc. Their continued efforts to implement a sustainable route has been key. Other important aspects are communication and articulation: training, awareness, access to information, promotion of the local identity are only a few examples of local engagement towards sustainability. Find more details here.
---
The areas where I have been living during the past year have been more or less in constant lockdown, and it's been a struggle for survival for tourism businesses at every level. We're all stuck at macro and micro levels in this tragic Catch-22 between balancing the necessity of protecting human health and safety (a key of sustainability) against the necessity of maintaining economic activity (another key of sustainability).
During the past year, I have worked online with tourism stakeholders in Thailand and Myanmar, at the association and individual company/organisation level. There have been many well-attended online meetings focusing on sustainability, even though businesses are facing an existential threat.
At Greater Mekong Sub-region (GMS) level, Destination Mekong, and The Mekong Tourism Coordinating Office, under the direction of Mr Jens Thraenhart, have done a fantastic job organising regular meetings of the Mekong Tourism Advisory Group (MeTAG) and the members of the Experience Mekong Collection (EMC), which has helped motivate especially SME tourism businesses to be positive and support each other.
The Dutch CBI deserves credit for continually adapting to the changing situation, to offer useful, good quality sustainable tourism training and tools to tourism SMEs.
---
Interview
In the past year, Taiwan has made it to the headlines all over the world for its success in dealing with the pandemic, with a GDP growth of 3.1% in 2020 while other most countries' economies shrank. As there were almost no travel restrictions within Taiwan and Taiwanese could not travel to other countries, the domestic tourism supported local tourism businesses but also caused overtourism in areas that their mangers never dreamed was possible.
Two Taiwanese DMOs that deserve attention are North East and Yilan Coast National Scenic Area, and Sun Moon Lake National Scenic Area. Both of them use the GSTC Criteria and plan to reach certification by Green Destinations (GSTC-Accredited). They also support and promote local accommodations and tour operators to become more sustainable and pursue certifications.
Another East Asian country that worth mentioning is Japan, which is making an effort to shift destination management to be more sustainable. At the beginning of 2020, Japan Tourism Agency (JTA) conducted a national survey based on the GSTC Destination Criteria (GSTC-D) among 620 local governments to assess the degree of understanding of sustainability issues and the current activities in developing sustainable destinations.
Towards the end of 2020, JTA offered professional training sessions of the GSTC Sustainable Tourism Training Program (STTP) in five regional destinations: Miura, Kanagawa; Kyoto; Niseko, Hokkaido; Okinawa; Shirakawa, Gifu.
These destinations are part of the JTA's ongoing efforts to implement the Japan Sustainable Tourism Standard for Destinations (JSTS-D), which is based on the GSTC Criteria for Destinations. The training classes were attended by destination representatives, local and regional government officials. Besides, the groups also included private sector stakeholders, academics and professionals from other related sectors. These classes were conducted following strict health and safety measures, of course.
---
Interview
New Zealand has done a remarkable job in the way it has managed the COVID-19 pandemic and at the same time staying true to its principles and practices in sustainable tourism. The 100% Pure New Zealand campaign started over 20 years ago (1999) and while it has evolved over the years, it illustrates how a solid brand that delivers on its brand promise can ride out big external impacts. The New Zealand official quality assurance program – Qualmark – continues to give consumers the official Sustainable Tourism Business Award criteria.
---
Interview
One destination that needs special recognition is the landlocked Himalayan nation, the tiny Kingdom of Bhutan.
Despite the challenges of the pandemic, Bhutan has remained focused on their commitment to sustainability and the wellbeing of the local community. Bhutan reacted quickly by putting decisive measures in place, in shutting down their borders, schools, initiating work-from-home, social distancing, and limited business hours. To-date, with 861 cases of which 853 recovered, and only one death, it is regarded as one of the countries that have been successful in containing the deadly virus.
The global debate in dealing with this pandemic puts most nations in a dilemma, in finding a balance between saving lives and saving the economy, and jobs. Bhutan's alternative pathway can be used to not make these trade-offs. Learnings from Bhutan showed that recovery from COVID-19 should not be measured by the 'old normal' – bounce back from the stock markets and GDP.
Instead, inclusiveness, sustainability and well-being, should be the values to be prioritised, as validated by how we have shifted our own values during this pandemic.  Bhutan is certainly a destination that deserves this special recognition in keeping its sustainability commitment as strong as ever, and an example for other nations to emulate.
---
More about the sustainable tourism expert panel here – including previous sessions and answers to some of the most pressing issues linked to making tourism more sustainable.